Featured Deck of the Day: Laughing Bali by De Sergio Villalona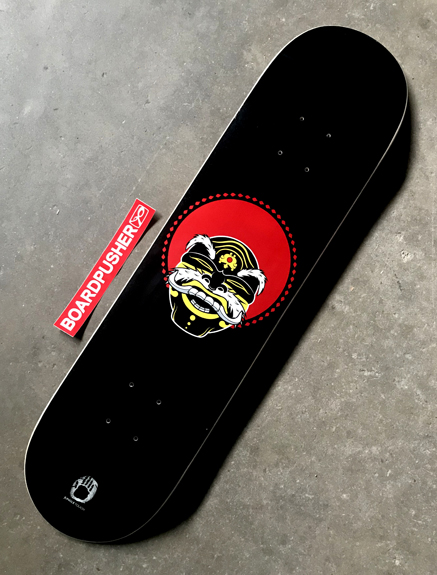 Today's BoardPusher.com Featured Deck was created by San Francisco, Bay Area artist, De Sergio Villalona. The Laughing Bali illustration is based on Balinese theatre masks. You can view De Sergio's portfolio at dvcreative.net or follow him on Instagram @jungletouch.
Design your own custom skateboard graphics at BoardPusher.com.