Featured Deck of the Day: Kaiea Kane by Sidekicks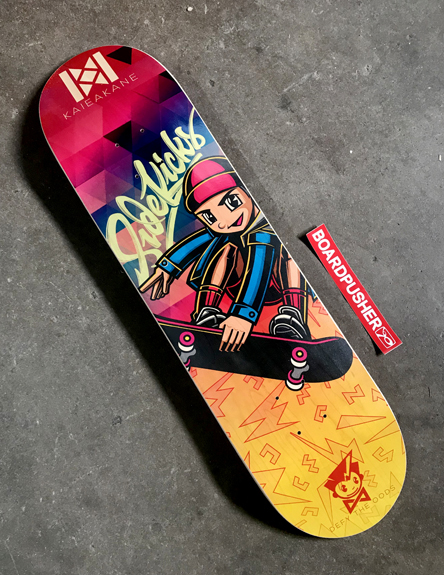 Today's BoardPusher.com Featured Deck was created by Sidekicks for their sponsored rider Kaiea Kane. Check out the Sidekicks website at sidekicksworldwide.com, follow them on Instagram @sidekicks_clothing, and follow Kaiea @kaiea.kane.
Create your own skate team with custom skateboards you design yourself at BoardPusher.com.