Featured Deck of the Day: Jays and Arrows by Darcy Cameron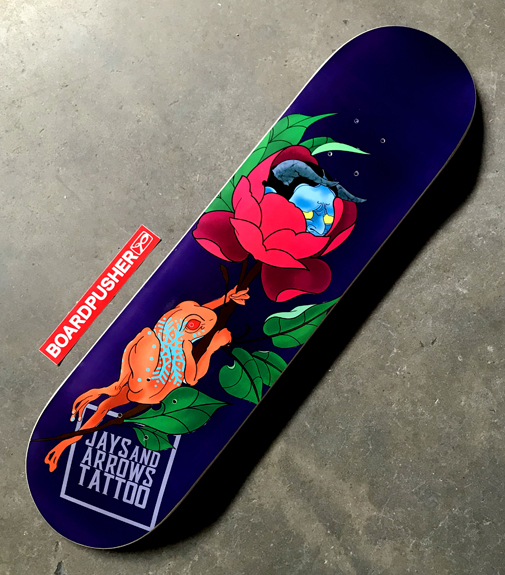 Darcy Cameron created today's BoardPusher.com Featured Deck for his Jays and Arrows tattoo shop in Kelowna, Canada. "I have skated for most of my life so anytime I can merge the things I love its even better! The drawing I did was going to be for stickers but once I finished it, I knew it should go on a skate." Check out Darcy's shop at jaysandarrows.com.
Whatever your business may be, create a custom skateboard deck for your shop at BoardPusher.com.