Featured Deck of the Day: Intergalactic Space Machine Controlled by Commander A.K. designed by Tyson Koerper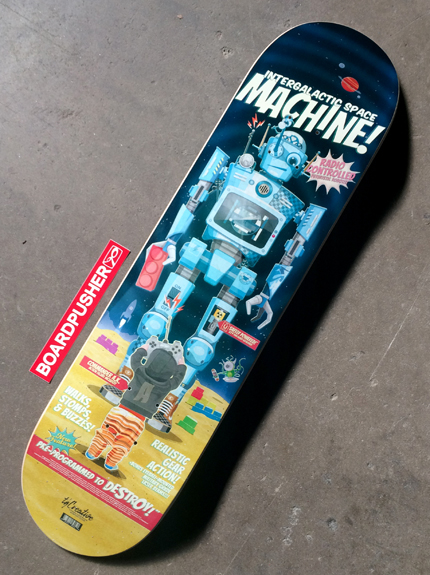 Today's BoardPusher.com Featured Deck was created by Tyson Koerper for his son, who is depicted in the design as Commander A.K. Tyson let us know that The Commander has this custom skateboard graphic proudly hanging in his room. You can view Tyson's design portfolio at tkoerper.com.
Design skateboard graphics for your friends and family at BoardPusher.com.