Featured Deck of the Day: "Ice Cream Social" by Alan Funk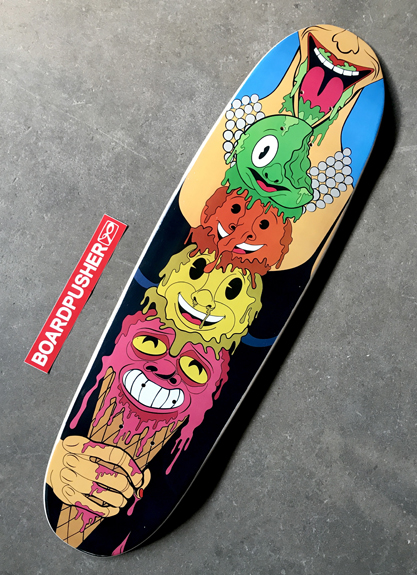 Today we have a cruiser shape BoardPusher.com Featured Deck. Alan Funk put his spin on Audrey Hepburn as a party animal in Breakfast at Tiffany's and the style was inspired by underground comics. You can pick up this deck, or any of Alan's skateboard graphics at BoardPusher.com/shop/funny_fuse.
You can design your own custom cruiser skateboard graphic at BoardPusher.com.