Featured Deck of the Day: "Hot Ghost" by 6 Year-Old Liam Smith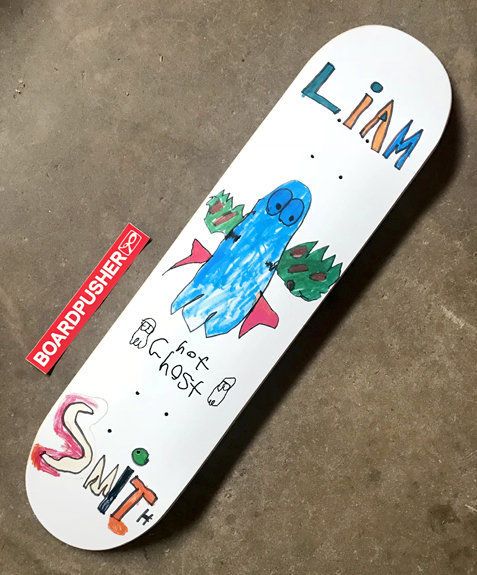 Get 'em designing and shredding young. Kevin Smith (not that Kevin Smith… we don't think) helped his son, Liam, create today's BoardPusher.com Featured Deck. "My 6 year-old wanted to create a skateboard company he called 'Hot Ghost'. I found the drawings on his desk so I took them and created a deck using them on your website." We can't wait to hear big things in the future from Hot Ghost.
Custom skateboard designing made fun for all ages at BoardPusher.com.