Featured Deck of the Day: "Harry Potter" by Jenn Olsen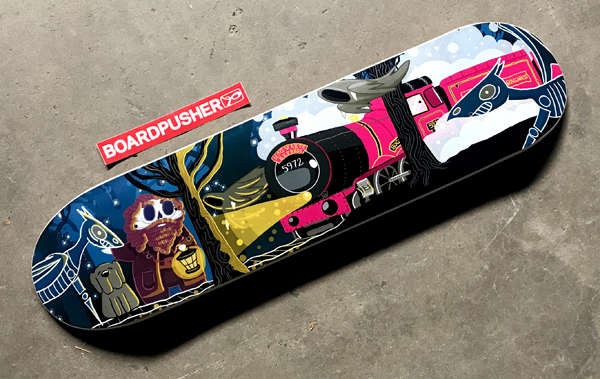 Today's BoardPusher.com Featured Deck was created by Jenn Olsen a.k.a. deadbinky. "This deck was a commission for my client's kid's birthday.  He is obsessed with trains and Harry Potter.  My client's idea was to have the train running through the Forbidden Forest." Find Jenn's portfolio at deadbinky.com or follower her on Instagram @deadbinky.
A custom skateboard makes the perfect gift. Start designing your own graphic now at BoardPusher.com.