Featured Deck of the Day: Hand Drawn Skateboard Graphic by Mason Wright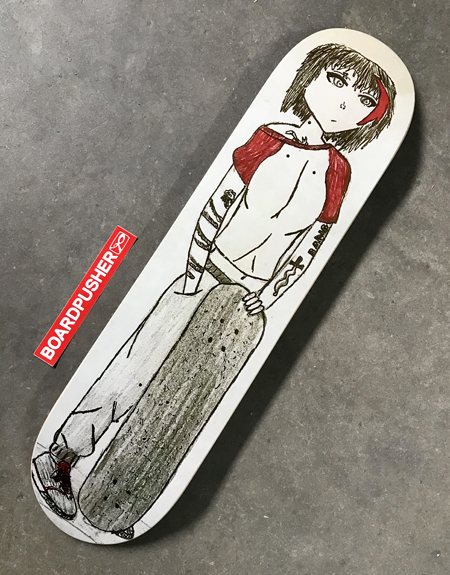 Today's Featured Deck was drawn by 16 year old Mason Wright, digitized, and then uploaded to BoardPusher.com to create this custom skateboard graphic. His father, Donald, let us know "He loves the decks he customized and says they are excellent quality!" Thanks, guys!
Upload your own artwork to BoardPusher.com and skate your own design in no time.