Featured Deck of the Day: Gvbriel Signature Model Punk Nose by Michael McGarry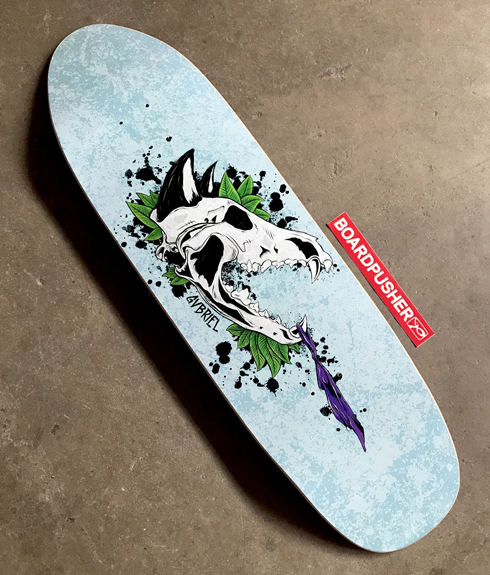 How do you say sorry to someone after your dog bites them? We think Michael McGarry came up with the perfect apology and it's today's BoardPusher.com Featured Deck. "This deck was drawn up as a gift to my best friend. He had an unfortunate run-in with my dog (every dog owner's nightmare) and he got bit. But, my buddy being the trooper and weirdo that he is, took that story as a badge of honor. He still has the shirt with a hole in the side of it and refuses to get rid of it. So I figured what better way to pay homage to my boys' early relationship than make a rad graphic of it on a skateboard. Happy to say, they're homies now, so it makes this all the more lighthearted of a graphic." See more of Michael's artwork either at mcgarrydesign.com or by following him on Instagram @mcgarrydesign.
Better than sending flowers, create a custom skateboard graphic for your friends, family, and loved ones at BoardPusher.com.