Featured Deck of the Day: "Galaxy of Wonders" by Evelyn Flores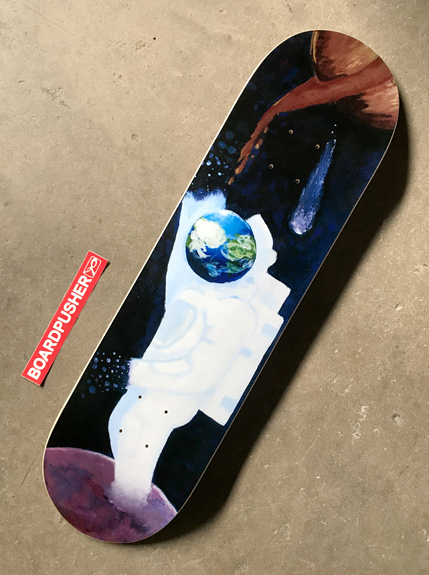 Evelyn Flores is another student from the Lane Tech high school Art 1 class and created this BoardPusher.com Featured Deck from her original painting, "Galaxy of Wonders". "I've always been lost in space, forgetting everything about this world. The astronaut symbolizes me getting lost in the cosmic wonder that is our universe. I chose to have saturn drip in the background because our galaxy will not exist forever. Saturn is slowly turning to liquid, forgetting its purpose and defying science. I'm lost in this world, so I look up at the sky and get lost in space all the more." Find the rest of the custom skateboards from the art class here.
Digitize your own paintings and make them custom skateboard graphics at BoardPusher.com.