Featured Deck of the Day: Gabriel Hernandez Pro Model by Carlos Esquivel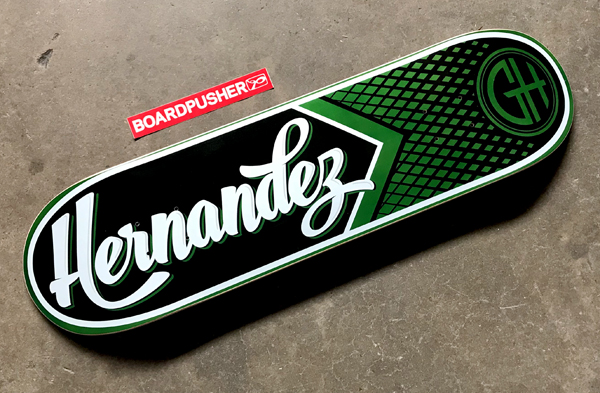 We like today's BoardPusher.com Featured Deck because it reminds us of some early 2000s pro models and we think that's what Carlos Esquivel had in mind when designing this custom skateboard graphic for his nephew. "Gabriel, an avid skateboarder, will soon be moving from CA to AZ and I wanted to make him a customized skateboard as a birthday gift before left. The green used in the deck is the exact pantone of his favorite shade of green and includes his last name as well as custom logo with his initials GH." You can follow Carlos and his craft beer adventures on Instagram @oxhomebrew.
You can design your own pro model graphic onto a pro-quality 100% Canadian Maple skateboard at BoardPusher.com.