Featured Deck of the Day: Forest Spirit by Whitney Childers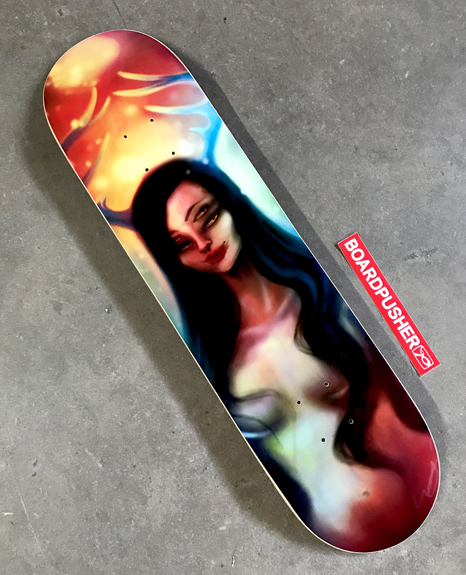 Whitney Childers is an "illustrator playing with colors and cute monsters" and today's BoardPusher.com Featured Deck, Forest Spirit, is a good example of that. You can follow Whitney's art on Instagram @minteafox or pick up her skateboard designs at BoardPusher.com/shop/Minteafox.
Put your own artwork on a custom skateboard at BoardPusher.com.