Featured Deck of the Day: Fausto Vitello by Max Stern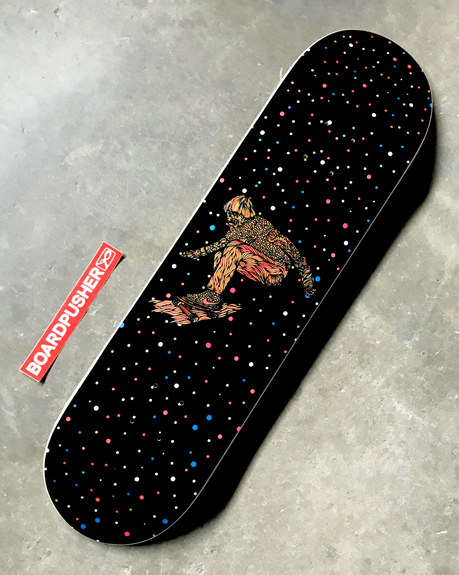 Max Stern paid tribute to Thrasher magazine and Independent Trucks co-founder, Fausto Vitello, with today's BoardPusher.com Featured Deck. You can find more of Max's work at maxsterndesign.com or follow him on Instagram @maxsterndesign.
Style matters. Put yours on a custom skateboard graphic at BoardPusher.com.