Featured Deck of the Day: F.T.W. by Jon "Artoo" Sajonas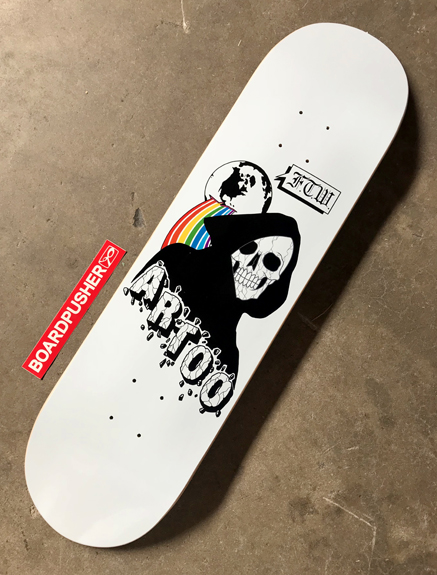 "Everyone's equal when you're dead. FTW with love." Today's BoardPusher.com Featured Deck was created by Californian tattoo artist Jon "Artoo" Sajonas. You can find some of his products at blakwatr.com or follow his artwork on Instagram @artoo_blakwatr.
Showcase your style and message with a DIY custom skateboard graphic created at BoardPusher.com.