Featured Deck of the Day: Extraterrestrial Beauty by Kaylee Bash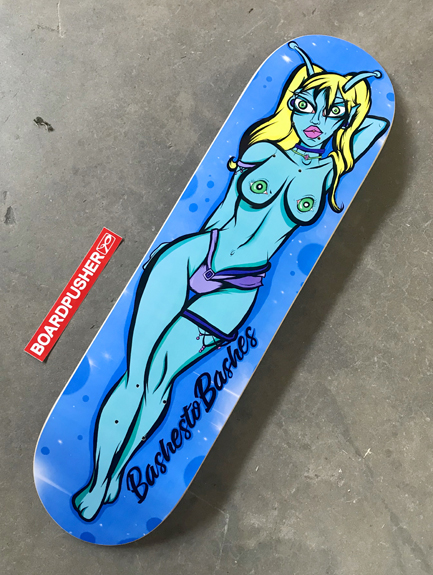 We've got another galactic BoardPusher.com Featured Deck today and it looks like something Captain Kirk would run into on the premium cable version of Star Trek. This extraterrestrial beauty was created by Kaylee Bash who is "heavily influenced by pastel hues and all types of pop art." You can find plenty of examples of this on her website bashestobashes.com or by following her on Instagram @bashestobashesart.
Design whatever your heart desires onto a skateboard at BoardPusher.com.