Featured Deck of the Day: "Everyone Dreams of Being a Rockstar" by Nathan Durfee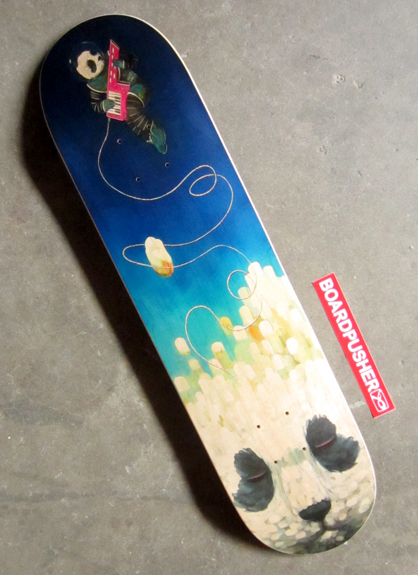 Nathan Durfee is correct, we all fantasize about floating in space playing a keytar, right? Why wouldn't panda bears have the same dreams? Today's BoardPusher.com Featured Deck was originally created as an oil painting. Nathan has so many more paintings that you can view here or follow him on Instagram @nathandurfee.
Make your dreams come true by designing them as a custom skateboard graphic at BoardPusher.com.