Featured Deck of the Day: "Emo Skull" by Roseanne Jones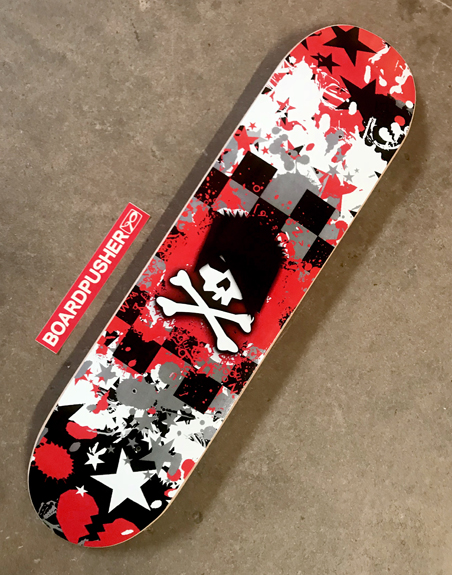 For several years now, Roseanne Jones has created many skateboard graphics and added them to the BoardPusher.com backgrounds library of designs that you can customize with your own images and text. Today's Featured Deck is her "Emo Skull" graphic. You can find more of Roseanne's artwork here or you can view the rest of her skateboard designs at BoardPusher.com/shop/roseannejones.
Browse hundreds of customizable backgrounds to aid you in creating your own personal skateboard graphic at BoardPusher.com.