Featured Deck of the Day: "Elephant" Punk Nose by Stephanie "Maw" Chacón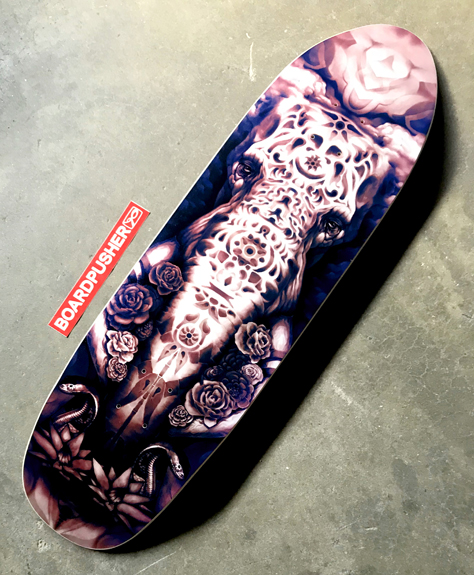 Stephanie "Maw" Chacón created today's Featured Deck on the BoardPusher.com Punk Nose shape. "Elephant" is from her skateboard series The Kingdom. To view, and even purchase, the rest of the collection head to msmaw.com or follow Stephanie on Instagram @maaawyeah.
Try designing your own custom skateboard graphic on one of several different shapes available at BoardPusher.com.