Featured Deck of the Day: Dicing With Death by Tim Naish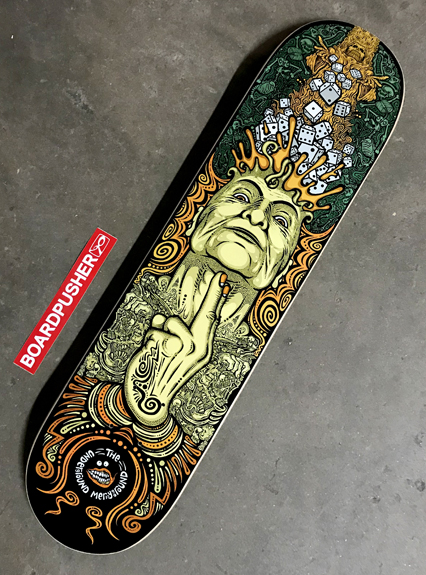 We're stoked to share another one of Tim Naish's extremely intricate skateboard graphics from his Underground Merry-go-round for today's BoardPusher.com Featured Deck. "Dicing With Death" is Tim's latest creation and it can be found next to all of his other highly-detailed skateboard designs at BoardPusher.com/shop/the_U_M. You can stay updated with Tim's latest creations at timnaish.co.uk or by following him on Instagram @tim.naish.
We handle every graphic with care and an attention to detail when you create a custom skateboard at BoardPusher.com.