Featured Deck of the Day: Dia de la Peach by Spif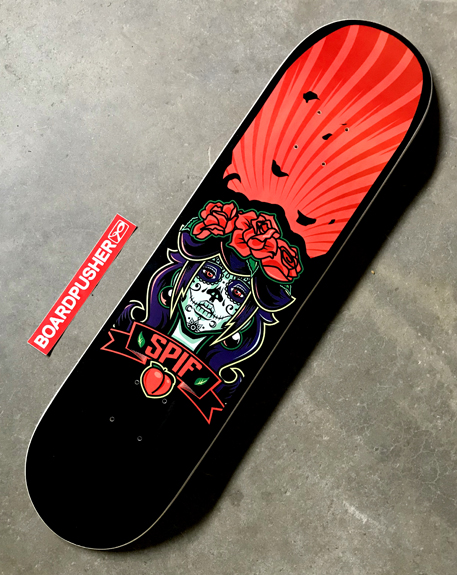 "Just in time for the spoOoOoky season," today's BoardPusher.com Featured Deck was created by the folks over at Spif using their Dia de la Peach graphic. Check out more of their designs and products at spif.space or follow them on Instagram @spifspace.
The fall season inspires some ghastly graphic ideas. Put yours on a custom skateboard design at BoardPusher.com.