Featured Deck of the Day: "Desire Holds the Moment Still" by Vasily Kafanov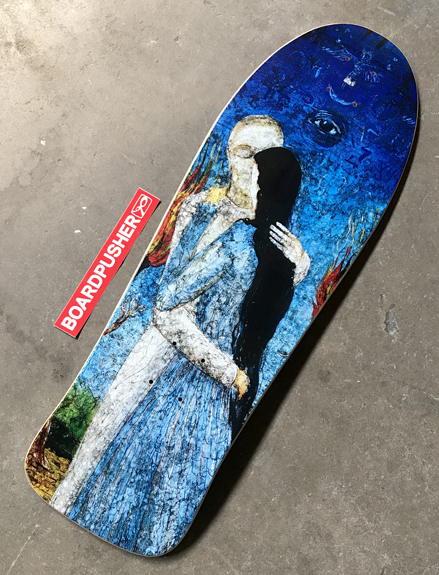 Vasily Kafanov, also known as "Fishtower", is a world renowned artist and has created album covers for the likes of Smashing Pumpkins and mewithoutYou, so we're honored that he's entrusted his custom skateboard needs with BoardPusher.com.  "Desire Holds the Moment Still" was designed on an old school skateboard shape and the first of many Featured Decks by Vasily. Originally working with traditional oils, Vasily now mostly works with rapidograph and black Japanese ink on acrylic for his paintings, which you can see at kafanov.com.  You can also purchase his art on a skateboard deck canvas here.
See how easy it is to transfer your handmade art into a custom skateboard graphic at BoardPusher.com.