Featured Deck of the Day: "Dead Samurai" by Carbine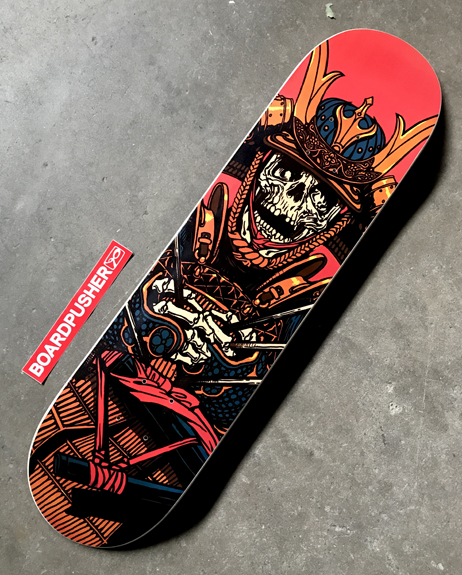 We're impressed by the detail in this samurai who was bested by an archer(s) skateboard graphic created by the artist simply known as Carbine, so we made it today's BoardPusher.com Featured Deck. Carbine's work can be found all over the internet here, but he also has a shop with us and you can pick up one of his skateboard designs at BoardPusher.com/shop/digitalcarbine.
Expand your personal brand by throwing skateboard graphics into the mix with your own shop at BoardPusher.com.