Featured Deck of the Day: "Daily Demon" by Josh Godin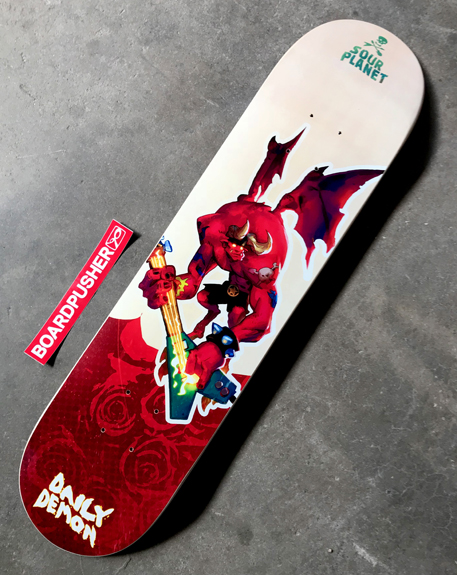 Today's BoardPusher.com Featured Deck is "Daily Demon", Josh Godin's first skateboard graphic for his Sour Planet brand. See more of what Sour Planet has to offer at sour.org or follow them on Instagram @sour_planet.
Let us help you in expanding your brand with a custom skateboard graphic you create at BoardPusher.com.