Featured Deck of the Day: Custom Skateboard by Ivan Minsloff and Native Graphic Design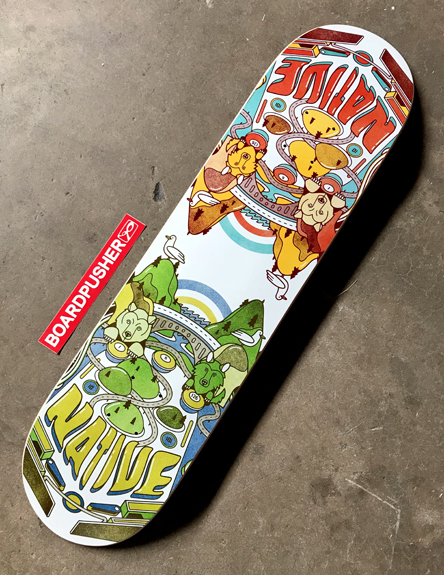 For today's BoardPusher.com Featured Deck we liked the two different colorways used on this mirrored graphic created by Ivan Minsloff and Native GD. Follow them on Instagram @minsloff and @nativegraphicdesign, respectively.
Use your illustrations to create custom skateboard graphics at BoardPusher.com.