Featured Deck of the Day: Custom Punk Nose Graphic by Phil Guy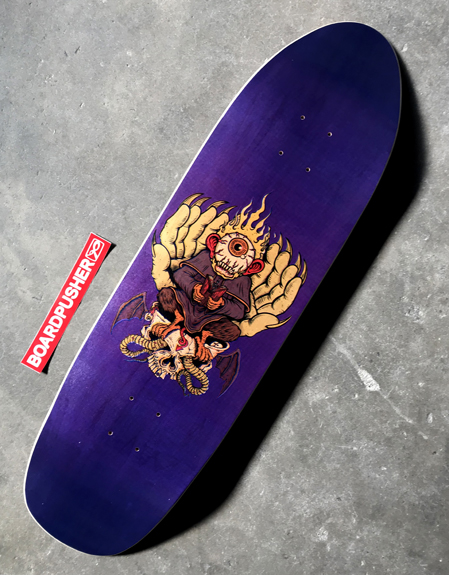 Phil Guy recently created a design for one of his clients and then decided to put that same graphic on punk nose pool skateboard and it's today's BoardPusher.com Featured Deck. You can view Phil's work at someguydesign.com or follow him on Instagram @burritobreath.
Design your own custom graphic for a punk nose pool shape skateboard at BoardPusher.com.