Featured Deck of the Day: "Criticized" by Fhatiha Fazilatun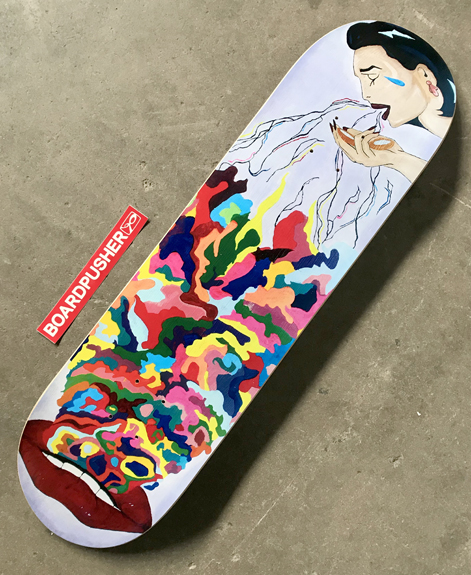 Only a few more Featured Decks left from the Lane Tech high school Art 1 class. "Criticized" was painted by Fhatiha Fazilatun before being transferred digitally at BoardPusher.com to create this custom skateboard graphic. "This piece captures the never-ending hate and critique of women no matter the creed, color, or shape. This hate often becomes the women. It breaks down their self-esteem and self-worth. This piece is a silent homage to the suffering these words have caused." View the rest of the graphics design by the art class here.
Make a statement with a custom skateboard graphic created at BoardPusher.com.