Featured Deck of the Day: Colorado Shred Ladies by Nick Evans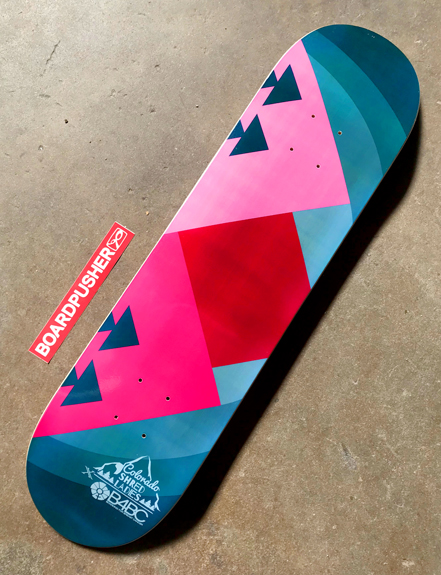 Today's BoardPusher.com Featured Deck was designed by Nick Evans for a Colorado Shred Ladies fund raising event. Find out more about the Colorado Shred Ladies by following them on Instagram @co_shredladies and follow Nick @tothemoonstudios or check out his website at tothemoonstudios.com.
Create a custom skateboard design for your upcoming events at BoardPusher.com.