Featured Deck of the Day: Club Soft Paws by Collin Castillo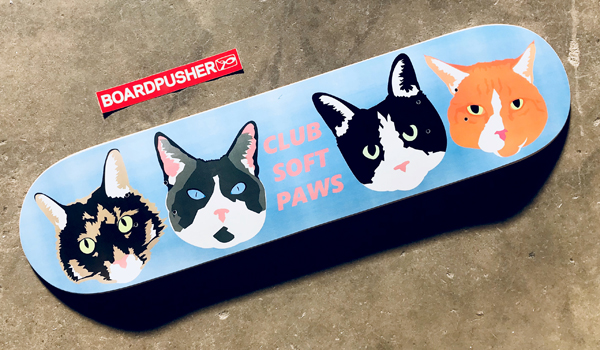 As it is the month for love, today's BoardPusher.com Featured Deck is another graphic created for a significant other. The cat custom skateboard of Club Soft Paws was designed by Collin Castillo for his girlfriend's wall.
Don't be afraid to get cute when designing your own custom graphic at BoardPusher.com.