Featured Deck of the Day: "Circuit Symphony" by Olivia Asuncion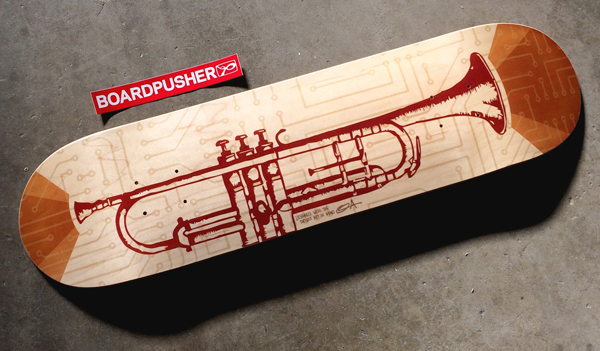 Some graphics just look cleaner and more interesting on the natural background. This is the case with today's BoardPusher.com Featured Deck, "Circuit Symphony", designed by Olivia Asuncion for her nephew. "Made for Andre, the boy whose name is the anagram for "A nerd." Brass player. Computer gamer. Skateboarder." Check out Olivia's portfolio at oliviaasuncion.me.
Choose a full color, natural, or silver base at BoardPusher.com to give your skateboard graphic an added unique element.