Featured Deck of the Day: Cat Pizza by Veronica Mognato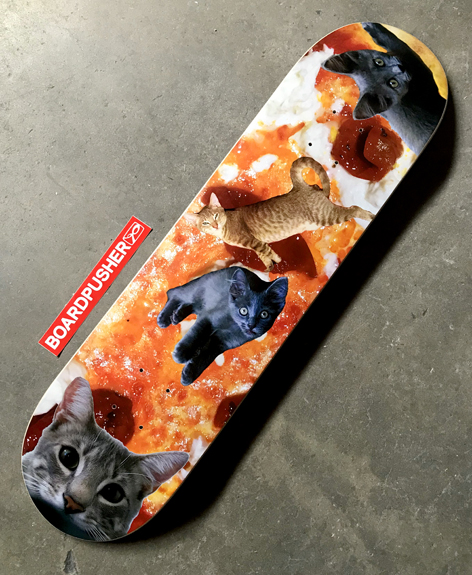 Sometimes we're impressed with a skateboard graphic just because it's weird. That's definitely the case with today's BoardPusher.com Featured Deck that we've been affectionately calling Cat Pizza. It was created by Veronica Mognato and you can see her artwork at veronica-move.tumblr.com.
Let your freak flag fly with a custom skateboard graphic you create at BoardPusher.com.