Featured Deck of the Day: "Car In the Prairie" by Kevin Rula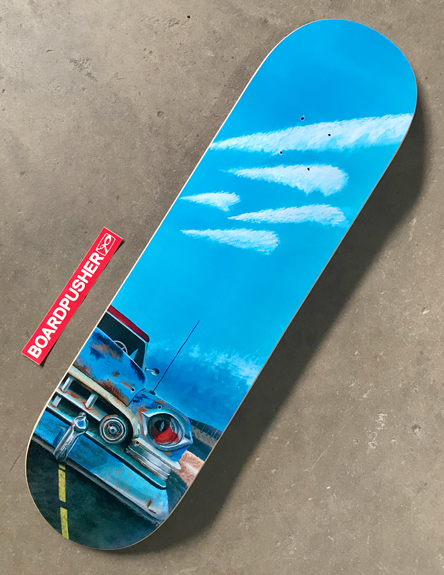 We keep rolling through these Lane Tech high school Art 1 class paintings that were digitized for custom skateboard graphics. Today's BoardPusher.com Featured Deck was painted by Kevin Rula. "Ever since I was a little kid, I've had a love for cars because of my dad. The ones that interest me the most are old cars. That's the reason I picked an old Cadillac to paint on a skateboard." You can find the rest of the skateboard designs from the class here.
Create your art on a unique custom skateboard canvas at BoardPusher.com.