Featured Deck of the Day: "Canopy" by New Park Brewing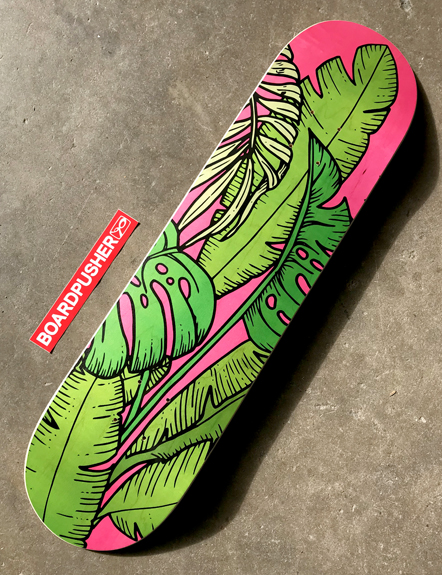 New Park Brewing has been creating custom skateboard graphics to match their craft beer labels and the first one we're sharing for our BoardPusher.com Featured Deck of the day is the label for New Park's pale ale, Canopy. Find out more about New Park Brewing at newparkbrewing.com.
Create your own refreshing skateboard design at BoardPusher.com.