Featured Deck of the Day by Jake Neece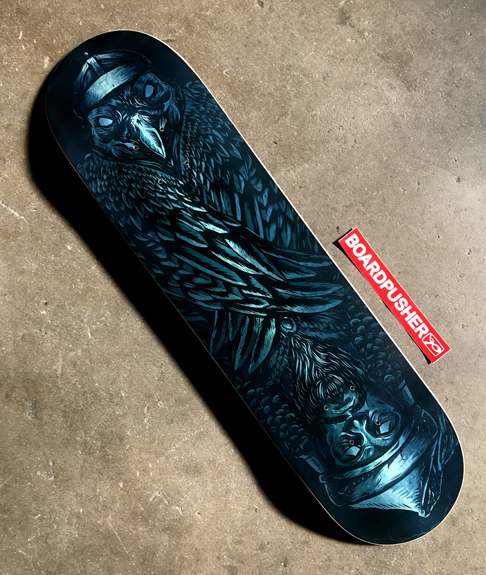 We've just been calling this one "Birdman", but whatever it's title, we liked Jake Neece's design for today's BoardPusher.com Featured Deck. He created this graphic for an art show that was displaying his work and we were happy to assist. Keep up with Jake's creations and love of cigars by following him on Instagram @jakeneece.
Let us help you in creating a unique canvas for your art by designing a custom skateboard graphic at BoardPusher.com.