Featured Deck of the Day by Erin Courtney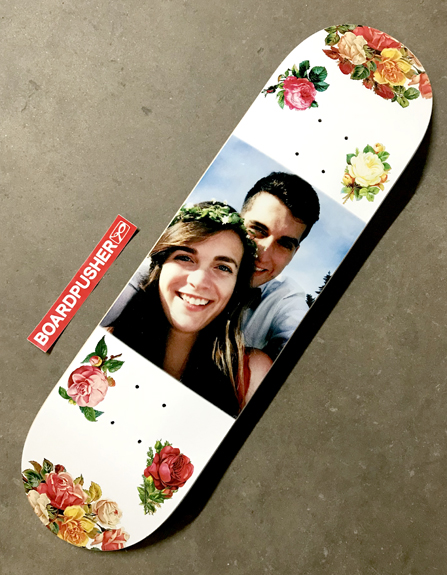 Erin Courtney put together this custom skateboard graphic as a present for her boyfriend and it's today's BoardPusher.com Featured Deck. She let us know that it's proudly hanging in his room. You can follow Erin on Instagram @eriiincourtney, but she also told us that if you're interested in keeping up with skateboarding maybe you should follow her boyfriend @quinn.packer.
Create the perfect gift for your skateboarding loved one at BoardPusher.com.