Featured Deck of the Day by Diego Campos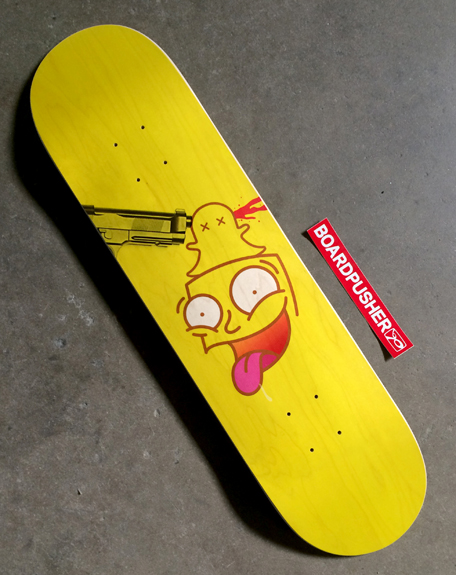 We can't imagine that Diego Campos is alone in his fantasy of wanting to blow Snapchat's brains out. Today's BoardPusher.com Featured Deck is millennial'd out and it's part of Diego's Campos Boards collection. Follow Diego and Campos Boards on Instagram @diegiyo and @camposboards respectively.
Make your own statement with a custom skateboard graphic you created at BoardPusher.com.