Featured Deck of the Day by Chris Vadnais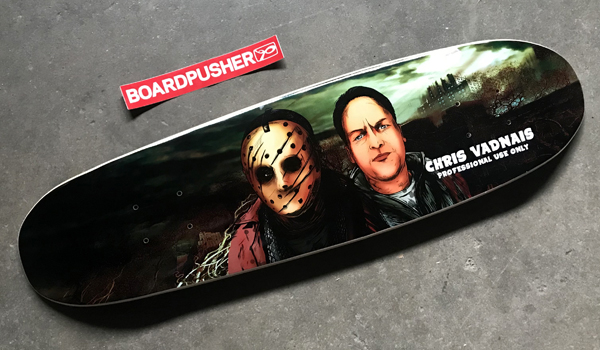 Today's Featured Deck is a cruiser board graphic put together at BoardPusher.com by Chris Vadnais. "I am in the asteroid mining business so I don't get to ride as much as I want but I am a professional person so I needed a professional model… We are in standing in front of an old house we stayed near on the island of Nauru, which is allegedly haunted." You can follow Chris on Instagram @cvad.
Create your own pro-quality skateboard and graphics at BoardPusher.com.