Featured Deck of the Day: "Brea Grant" by Paul Rivera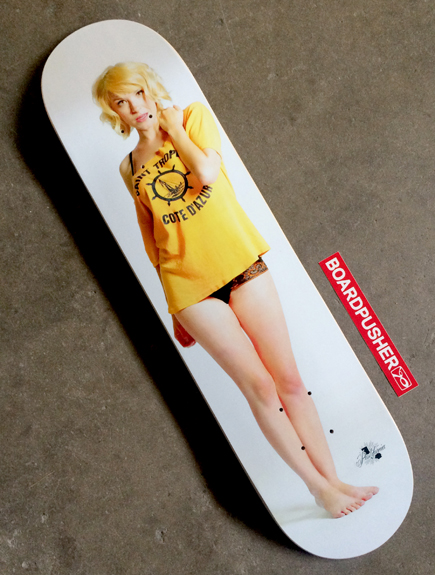 Paul Rivera is a talented artist and photographer who works with models quite a bit and we've seen him turn a few of those photos into decks at BoardPusher.com. This is one of our favorites, so we thought we'd make it a Featured Deck. This time around Paul was working with actress Brea Grant (Heroes, Dexter, Friday Night Lights, etc.). To check out Paul's range of work head over to paulifornia.com.
It's easy to turn your photographs, or even a collage of photos, into a skateboard graphic at BoardPusher.com.