Featured Deck of the Day: "Blank Stare" by Orin Swift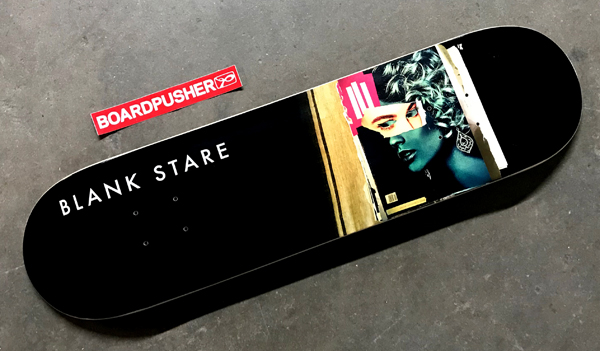 Orin Swift Cellars produces wine out of the Napa Valley in California. They also create skateboard graphics using the same designs as their bottle labels. Today's BoardPusher.com Featured Deck is the label for their Blank Stare Sauvignon Blanc with a description that reads like somebody who has nollie tricks on lock, "Tight at first, then generous on the nose." Find out more about Orin Swift's wines at orinswift.com and pick up one of their wine label skateboard graphics here.
Taking your brand's graphics to a custom skateboard design is easy at BoardPusher.com.