Featured Deck of the Day: Bite Me by Tiffany Manthey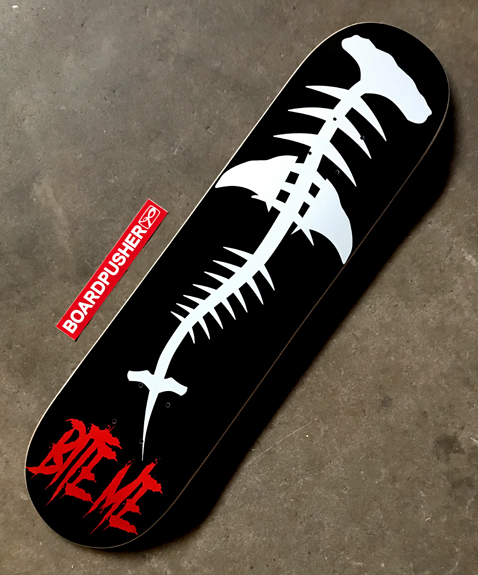 Today's BoardPusher.com Featured Deck, created by Tiffany Manthey, echoes how a lot of us feel when confronted about the lifestyle we chose… plus it has a cool hammerhead shark skeleton. We'd love to direct you to where you can see more of Tiffany's artwork, but all she gave us was her name, so, for now, just admire Bite Me here.
Skateboarding is all about an attitude and style, create your own at BoardPusher.com.