Featured Deck of the Day: Beef Bandit Ziggy by Joshua Bresciani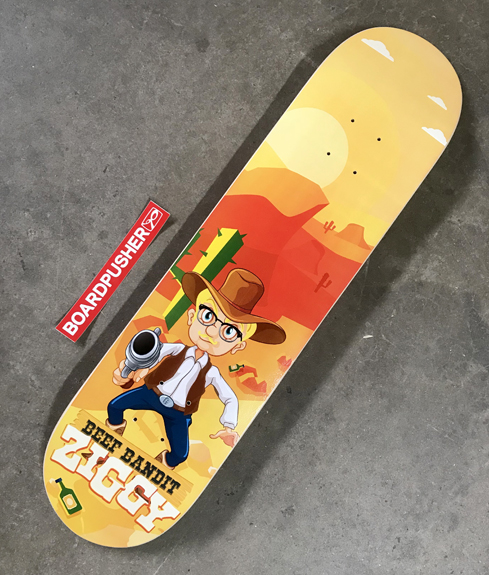 We don't know much about Ziggy other than he's gonna to steal your beef. Here's hoping today's BoardPusher.com Featured Deck doesn't land its designer, Joshua Bresciani, in the hall of meat. Follow Joshua on Instagram @joshuabresciani.
Turn one of your original characters into a custom skateboard graphic at BoardPusher.com.