Featured Deck of the Day: Baltimore Smoke Stack Photo by Greg Ketterman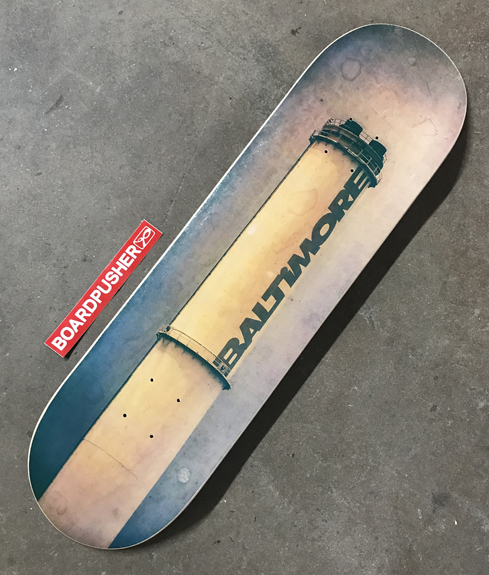 When we first saw this graphic we thought it was an oil painting. It's indicative and a tribute to Greg Ketterman's photography style, one we've enjoyed seeing come through our presses quite a few times, so this photo of the iconic Baltimore smoke stack is today's BoardPusher.com Featured Deck. Check out more of Greg's unique photographs at 1304photos.com.
Upload your very own graphics, images, photographs, anything you could ever want as a skateboard graphic at BoardPusher.com.