Featured Deck of the Day: Ballast Point Sculpin by Traina Design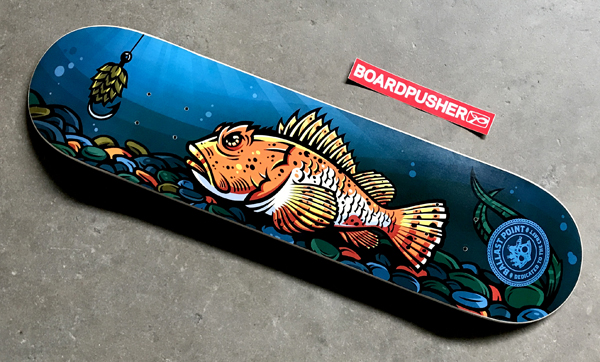 Traina Design created today's BoardPusher.com Featured Deck for Ballast Point Brewing Company and their Flagship Series which includes several different incarnations of their Sculpin IPA. Check out the Ballast Point beers at ballastpoint.com and follow them on Instagram @ballastpointbrewing. See more work from Traina Design at trainadesign.com and they can also be followed on Instagram @trainadesign.
Expand your brand with custom skateboard decks designed at BoardPusher.com.