Featured Deck of the Day: Baddie by Blaze Ben Brooks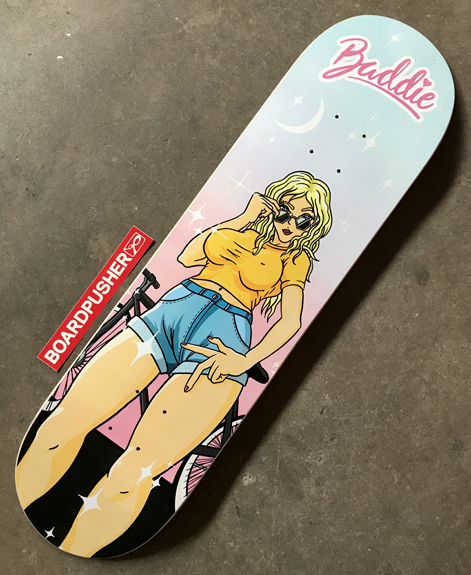 We had a wonderful holiday and hope you did, too, but today's BoardPusher.com Featured Deck already has us thinking of warmer days and better skate weather as well as appeals to our love of alliteration. Baddie by Blaze Ben Brooks is just a small sample of his various styles. See what else Mr. Brooks has up his sleeve at blazebenbrooks.com.
Show off your unique style(s) with a custom skateboard you're able to design yourself at BoardPusher.com.