Featured Deck of the Day: Baby Girl by Jasmine Austin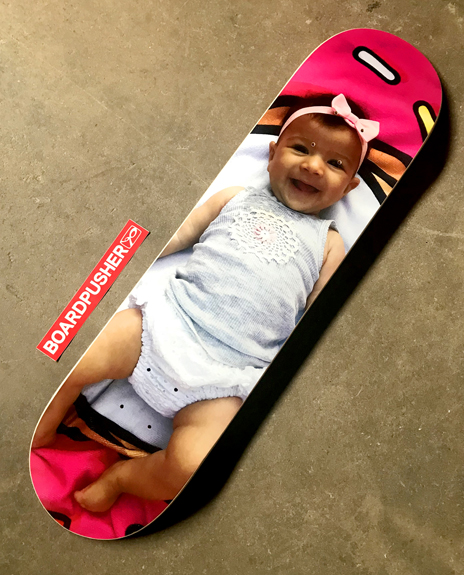 Jasmine Austin uploaded a picture of the latest addition to her familyat BoardPusher.com to create today's Featured Deck. "This is our 4th deck from you guys, we have one for each member of our family mounted on the wall. Originally, my husband made one for me, then we had one made for him and my son and now this one to add to our collection of our baby girl. They look fantastic!!" You can follow Jasmine and her family on Instagram @thejazziek.
Upload photos of your family at BoardPusher.com to create a truly special one of a kind custom skateboard graphic.