Featured Deck of the Day: Anthony Bourdain Tribute by Robert Kellom Jr.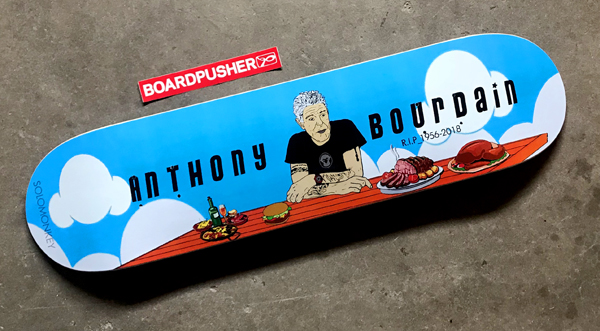 Today's BoardPusher.com Featured Deck was created by Roberto Kellom Jr., who's art brand is Solomonkey, as a tribute to the late Anthony Bourdain. You can follow Robert on both Twitter and Instagram @Blktrickswayze.
Use your creativity and art to pay homage to your inspirations with a custom skateboard graphic at BoardPusher.com.