Featured Deck of the Day: Anja & Ayumi by Nathalie Newsham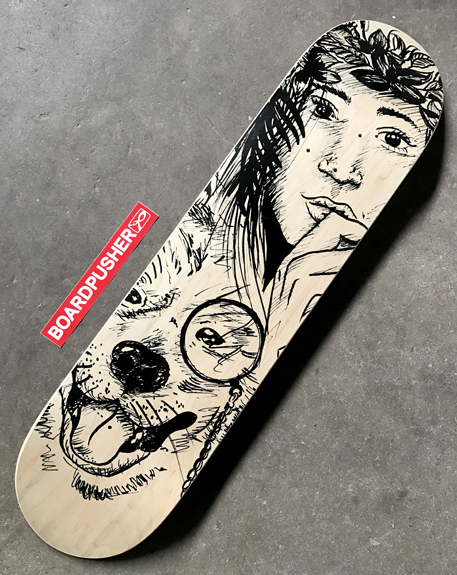 Swiss artist Nathalie Newsham drew this sketch of her best friend and her dog and turned it into today's BoardPusher.com Featured Deck. We like the choice to place the graphic on our natural base option as it gives the design a raw quality truer to the original sketch. You can see more of Nathalie's sketches by following her on Instagram @nathalie_simone.
Follow along with this how to video and create a unique skateboard graphic with your sketchbook drawings at BoardPusher.com.