Featured Deck of the Day: Alvin Owl Longboard by David Arandle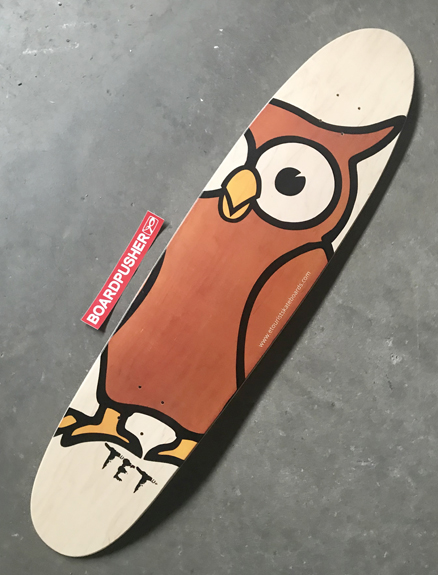 Today we have a longboard shape for our BoardPusher.com Featured Deck. Alvin the Owl is one of David Arandle's original designs and has adopted it for his moniker The Extraordinary Tourist. You can find David's skateboard graphics available for sale at BoardPusher.com/shop/etourist.
Design your own BoardPusher.com custom longboard graphic here.