Featured Deck of the Day: "Alchemist Hand" by Vasily Kafanov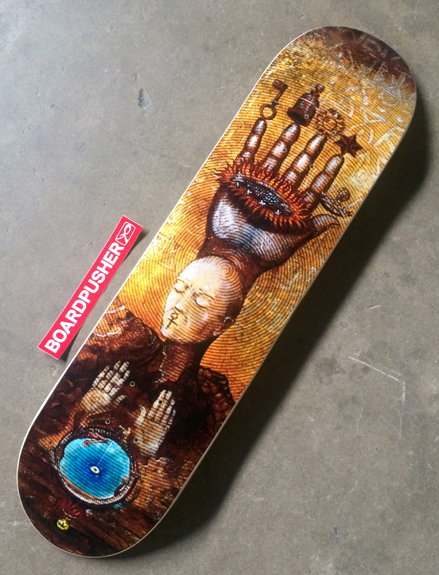 Today's BoardPusher.com Featured Deck comes from Vasily Kafanov's sessions while working on the artwork for the Machina/The Machines of God album by The Smashing Pumpkins. You can find more of Vasily's skateboard graphics at kafanov.com/store-art-objects or follow him on Instagram @fishtower.
Any art project can become a custom skateboard graphic at BoardPusher.com.