Featured Deck of the Day: 21 by Mark Riddick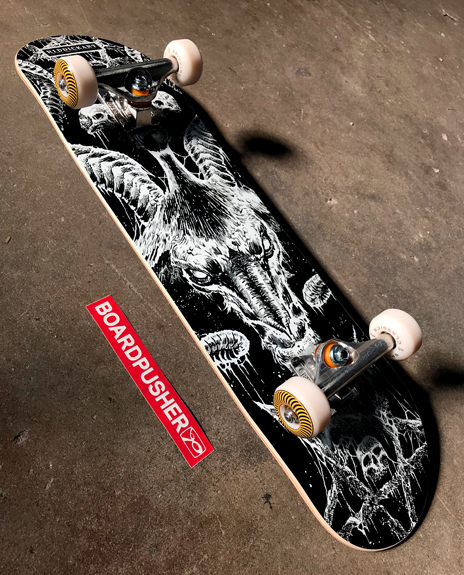 World renowned death metal artist Mark Riddick recently updated his BoardPusher shop with some new skateboard graphics, and here's the first Featured Deck of the bunch.  This Baphomet design was made complete at BoardPusher.com with Spitfire Wheels and Independent Trucks. Find more of Mark's artwork at riddickart.com, follow him on Instagram @riddickart, or pick up one of his skateboard designs at BoardPusher.com/shop/riddickart.
Whether you're a professional artist, just getting started, or somewhere in between, it's easy to turn your creations into a custom skateboard graphic at BoardPusher.com.