Featured Deck and Griptape of the Day: Astral OG by Ten Four Farms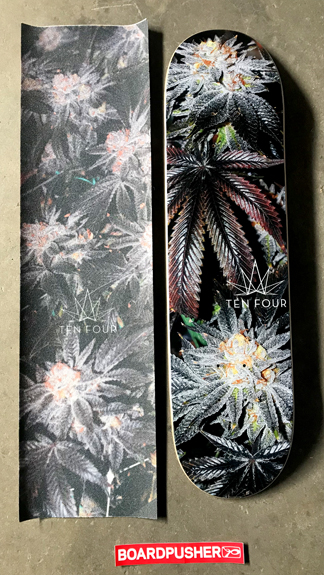 Happy 4/20 (have fun and be safe). We thought this top and bottom graphic combination by Ten Four Farms would be an appropriate Featured Deck and Custom Griptape for those of you celebrating today. Ten Four Farms "is a Tier 1 OLCC Licensed and Portland City certified  indoor cannabis producer" and you can find out more at their website tenfourpdx.com.
Create your own top and bottom graphic by designing both a custom skateboard and custom griptape at BoardPusher.com.